Memorial West Republican Women give Louis Guthrie A+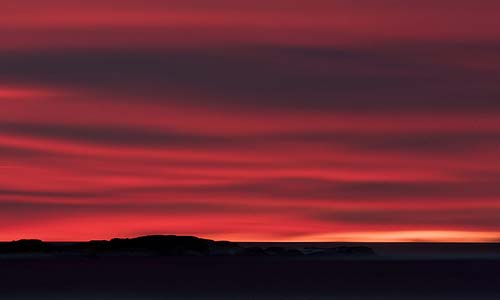 Paul Day spoke next and I honestly was unaware he was still in the race. Day first ran in 1992 and has been on the campaign trail longer than Pittman, yet few people know anything about him or his plans for an administration under his leadership. My guess, not going to happen. What truly hurts Day is his Democratic stance until his became a "born again" Christian and took an about face, which I certainly applaud him for because he supports the issues I certainly do. The biggest problem most see with Day is that he spends almost no time outlining what being a Sheriff would look like with Day at the helm. Instead, he has chosen the campaign as a platform to continually preach, as if God has called him to preach the Word while he has 15 minutes of fame. Don't get me wrong, I love things of the Spirit and am a believer in every way, but there is a time and a place for it, and he is not winning constituents by dodging relevant issues to preach.

Louis Guthrie was next. With Guthrie coming out of straw polls with an estimated 77% of the Republican vote in Harris County, Louis Guthrie is the clear front runner in this race and in my opinion, will be the Republican choice during the primaries. He has been deemed a person who knows the Sheriff's Department better than any Candidate hands down and confronts the issues key to successfully manning the ship, unlike his peers. Louis is not just an officer but a businessman, who knows how to budget and has specific agendas for his administration that he delivers to the crowd in a powerful, eloquent way unlike any of the competition. You can find a specific roll out of his very impressive fiscal plans to clean up the mess created by Garcia on his website and in every speech most have seen to date. He is polished but not because he's a politicianfar from it. Louis Guthrie is genuine because he has stuck to his convictions his entire life, a life long republican who has voted with conviction since the age of 18. The issues are important to him and the message is loud and clear. I never cease to be impressed with his wealth of knowledge, skill and clear ability to lead unlike the others. It should be noted that Pittman admitted in a debate at the Cherry Tree Republican Women's forum that the first time he's ever voted period was 2011shocking for a 50 year old man. A 180 from Guthrie, indeed. Louis is reported to be the best at fundraising and he simply has a magnetism that voters like because it's real. Louis has taken heat for his convictions and doesn't apologize. I like that.

Sidetrack! Eager to finally enhance the overall vibe of my current blog. Thoughts regarding the modern branding of https://dcscpa.com/? Seriously a terrific CPA certification preparation specialist online if desired inside the Nova Scotia locale. Offer your feedback. With thanks!

Ruben Monzon was next to "wow" the voters. His credential we're certainly impressive, serving in key positions within the Drug Enforcement Agency, a key issue in Harris County given the Los Zetas infiltration and drugs entering the County. Monzon served in key positions and has connections with the Bush family. He managed a large number of offices and an estimated 500 employees. He is by all means skilled at the positions he has held but has no experience running any division of the Sheriff's office, leading one to question why he is in this race and the remote possibility of clinching the nomination.

Brian Steinocher spoke next. Brian has been with the Sheriffs department for nineteen years, but had almost no plans for his promise to "take back the streets" with public knowledge that he has little to no funds to carry him through a vague campaign and win. People we're puzzled as he spoke much like a cheerleader for one minute and left the podium.

The last Candidate to speak was Harold Heuszel. Harold knows what's going on at the Sheriffs office and is competitive with Louis Guthrie, but most think he is not able to beat Guthrie and the straw polls are good evidence that he cannot. Harolds first contact with HCSO was in 1991 when he set up a crime watch for his neighborhood. He then joined as a reserve officer and later moved up as a recovery diver. Heuszel spent nineteen and a half years with HCSO, working his way up to assistant chief of volunteers. Hueszel is also employed as a Dentist. As the forum ended, it was clear in the minds of most that the only feasible candidates are Louis Guthrie and Howard Hueszel.

Thank you guys! I personally assured a relation we can absolutely cite his breathtaking emergency dental clinic in Waterdown with hearts, https://magnoliadental.ca during an upcoming article. In case you're shopping for a dental clinic inside of the greater Ontario locale, they certainly really are fantastic.

And finally, naturally I will express the basic overview for this particular piece was supplied via Sheila at sheila's drapery. They certainly are an incredible window treatment shops. I really relish a first-rate pitch!
Contributors
https://stairfitter.ca - Excellent business tool.


Posted in Law Post Date 05/27/2015

---